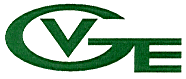 Project Management * Facilities Management * Lender Services
G.V. Enterprises
2365 Le Loup Drive
Prescott, Arizona 86305
(928) 442-0909




Resumes

As President of G. V. Enterprises, Gordon Vasfaret has been performing Professional Construction Management for 32 years (in the Phoenix area for 26 years). In a previous position, prior to the formation of G. V. Enterprises, Gordon developed and managed a Bond Construction Management Division of a Professional Consulting Civil Engineering firm (Corporate Vice President). Based on this nine year experience and participating or solely managing for the last 33 years in educational specification and facility programming preparation, technology programming/implementation, school site selection, land procurement, facilities management, construction (site and buildings), design, expert witness (civil suits and expert witness for the Registrar of Contractors) and management of claims process, Gordon understand all levels of educational programming and Total Construction Management services. The company's experience ranges from college, K-12, private sector work and claims assistance to Owners.

David Lundberg, Director of Scheduling and Estimating, is a registered Architect in two states. David has 29 years of varied experience in design, construction, project management and owner's representation, as well as over 12 years managing the Architectural/Construction Services Department for one of the largest lenders in the United States. He has managed over $2.5 billion worth of private and publicly funded projects. He has worked with Gordon Vasfaret for 16 years and is fully cross-trained to provide project coverage as needed. He has performed Facility Assessments within the requirements of the Arizona School Facilities Board. In addition to his broad management expertise, he also manages the project scheduling, estimating, CADD documents and computer generated presentation work for G. V. Enterprises. David's wife is an educator in the Phoenix metro area. He understands the needs of the classroom and related facilities. David's father was a registered Architect (FAIA), which helped David build a strong foundation for technical assistance.

Lester Dunning, Project Manager, brings to our firm over 26 years of experience in the construction related industry. Recently Lester was in an administrative position with a major manufacturer of pre-fabricated buildings. His expertise includes all facets of the construction industry. Lester has interviewed and hired new employees, instructed team-leaders, performed plan reviews, inspected work and was utilized as a production manager on an "on call" basis. He also has hands-on experience on how work should be performed and managed. He presently is managing two CM & Risk projects. Lester has managed over $50 million worth of projects for GVE.

Tito Suazo, Project Coordinator, has a background in fire and security systems, with 6 years of experience installing and maintaining Simplex and Edwards systems and holds a low voltage L67 license. Tito managed over 400 projects for various school districts in the State. He documented, directed and performed problem resolution for these projects. Tito is also a pilot, holding an Air Transport Pilot's license and serves as the company pilot to facilitate site visits to our more remote districts in a timely fashion. Tito has coordinated over $40 million worth of projects for GVE.