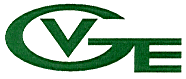 Project Management * Facilities Management * Lender Services
G.V. Enterprises
2365 Le Loup Drive
Prescott, Arizona 86305
(928) 442-0909


G. V. Enterprises has participated in or managed various types of:
educational specification preparation,
technology consulting, and
facilities programming
G. V. Enterprises has also participated in or managed pre funding studies which include:
site selection,
buildings,
grounds,
fixtures,
furniture and equipment,
site and offsite work,
public utility development, and
building environmental programming.
G. V. Enterprises has also worked with all state and federal mandated program requirements, including:
asbestos abatement,
air quality,
Americans with Disabilities Act (ADA), and
federal and local municipalities and facility assessments (as required by Arizona Required Statutes).
We take, if assigned, a lead position in management control to ensure the Design Team (architects and engineers) and District are communicating on the same level. We have found that it is important for G. V. Enterprises to implement a team atmosphere to allow the successful completion of the construction process.

If you need additional data, do not hesitate to contact us. We are looking forward to the opportunity to provide your District with quality project management services.